This week we lost a pioneer of ethnography in business and a treasured member of our community. Brigitte "Gitti" Jordan's professional contributions were tremendous and she was a tireless advocate for ethnographic practice and anthropological insights in the workplace, in organizations, and beyond.
In honor of Gitti's exceptional life and legacy, we invite you to share your memories on this page in Comments below.
---
The following obituary was written by Melissa Cefkin, with input from Robert Irwin, Robbie Davis Floyd, Lucy Suchman, Susan Stucky and Jeanette Blomberg.
Brigitte (Gitti) Jordan was a trailblazing anthropologist whose work spanned from childbirth to autonomous vehicles and from village huts to corporate halls of power. Gitti died May 24, 2016 at her home in La Honda, California surrounded by loved ones. She was 78. She is survived by her beloved husband, Robert Irwin, and three children, six grandchildren and two great-grandchildren.
Gitti was born in a brewery in the postcard-lovely Bavarian city of Passau, and spent her early childhood, as her husband Bob recounts it, alternately chasing snakes in the family garden and avoiding Allied bombs in the bomb shelter. She came to the United States following her marriage to an American GI. Later divorcing, they had three children. Upon deciding to return to school for graduate studies, Gitti sat down with a university course catalogue and, starting with the A's, she came across Anthropology. There she made her professional home.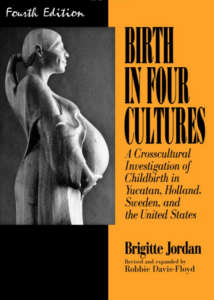 Gitti's seminal research as a medical anthropologist among the Maya in the Yucatan led to her pivotal role in launching the Anthropology of Birthing. Gitti's Birth in Four Cultures: A Crosscultural Investigation of Childbirth in Yucatan, Holland, Sweden and the United States, first published in 1978 won the Margaret Mead Award in 1980. Last updated in 1993 (4th edition, with Robbie Davis-Floyd), the book remains a foundational text in reproductive and feminist anthropology to this day, clearly demonstrating that "birth is everywhere culturally marked and shaped" and that biomedicine is but one way of knowing about birth. Gitti's theoretical concept of authoritative knowledge has been employed by countless scholars to account for the subsuming of some ways of knowing by others and also to show how knowledge can be laterally distributed, shared by all, from midwives to air traffic controllers.
Over a span of 13 years, Gitti interspersed regular field visits to the Yucatan with her life in Michigan where she was working as a professor at Michigan State University. This extended engagement convinced her of the significance of long-term fieldwork as a means to both heighten sensitivity to the specificity and systemic impact of cultural beliefs and practices and as a filter for observing social change.
Gitti always seemed to sniff out the leading edge in her explorations. And yet her approach always centered attention on the everyday. Already at the time of her Masters' she was exploring how computer simulations might be better exploited by anthropologists. Her thesis Diffusion, Models and Computer Analysis: A Simulation of the Diffusion of Innovations, earned her an MA in 1971 from Sacramento State College, and she sustained an engaged yet highly critical relationship with computer modelers, cognitive scientists and artificial intelligence researchers throughout her career. In the last years of her life, she consulted to the Nissan Research Center in Silicon Valley, a lab led by artificial intelligence scientists and roboticists aiming to develop autonomous vehicles where Gitti, not surprisingly, insisted on the need to equally dedicate attention to the very human implications of this emerging technology.
Gitti did her PhD at the University of California, Irvine, where she engaged deeply with developments in ethnomethodology and conversational analysis, emerging thinking in cognition (now known as situated and distributed cognition), learning theory and more. She also furthered her interest in computer science, taking a course with the young professor, John Seely Brown. Their close collegial relationship spanned the next several decades and she ended up leaving her position in academia at MSU to join JSB (as she fondly knew him) at the famed research labs of Xerox PARC (Palo Alto Research Center).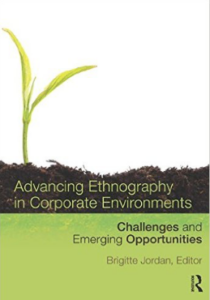 There she worked with Lucy Suchman, Jeanette Blomberg, Julian Orr and other intrepid pioneers to advance the contributions of anthropological and ethnographic study of complex technology. At the same time she became a senior researcher at the Institute for Research on Learning (IRL), where she played a central role in establishing IRL's depth of focus and understanding of processes of social learning wherever it is found. She led numerous teams through rich and challenging projects in corporate workplace settings to examine and help support meaningful knowledge economies. Following on her key interest in methodology, Gitti led regular interaction analysis labs at both PARC and IRL. Whether she recognized it at the time or not, Gitti was also pivotal in establishing yet another whole field of work in anthropology, that of business or corporate anthropology.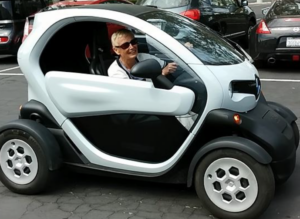 Gitti was characterized by her boundless curiosity and personal warmth and encouraging style. Her standards regarding ideas and empirical realities and their interactions were high and exacting. Again and again people point to her as the reason they are doing what they are doing, and more importantly, for finding and rekindling their sense of excitement and importance in the work that they do. She was respected, admired, and loved by her colleagues, family, and friends, and her multiple legacies will live on as others continue to carry forward her work in the major fields she helped to found.