This month, our first global, virtual conference will mark the 15th anniversary of EPIC. We are thriving with a growing membership and a range of new programs for connecting and learning together; we also face a spectrum of global crises that make our collective mission more important than ever. To meet these opportunities and challenges, we're delighted to announce the expansion of the EPIC Board and welcome Nichole Carelock, Gary Gebhardt, and Carol Zatorre as new board members.
Nichole, Gary, and Carol have made many wonderful contributions to our community in recent years and will bring a range of expertise—and a whole lot of creative energy—to their roles. We're thrilled that they have agreed to volunteer their time to our nonprofit community. Our expanded board will be critical in helping us achieve three key goals:
Growing a robustly global community that represents the diversity of regions and sectors in which our work takes place
Expanding our learning programs to give EPIC members more opportunities to grow and develop
Strengthening links between EPIC and a wide range of academic institutions, fortifying the crucial nexus of theory and practice, and engage the range of disciplines and industries advancing ethnography
EPIC2020 attendees will have an opportunity meet Nichole, Gary, and Carole—along with the entire EPIC board and staff—on October 22 or 23 (depending on your time zone). Of course, you can reach out to the board at any time, we'd love to hear your feedback and ideas: board@epicpeople.org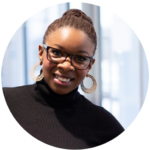 Nichole Carelock is Special Projects Director at Tech Talent Project in Maryland, USA, where she works to ensure the Presidential Transition Teams are equipped with the right tech policy, people, and practices to succeed. She's been an EPIC conference presenter and program committee member, presented EPIC Talks, and is the Global Cohort Chair for EPIC2020.
"I feel passionately that in such a time as this, ethnographic practices can transform government  and ensure that services work better for everyone. Expanding EPIC's reach into civic technology and creating concrete trainings for both practitioners and academics transitioning into new fields will be major thrusts of my board activity."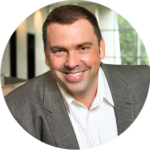 Gary Gebhardt is Associate Professor of Marketing at HEC Montréal in Canada. Before his academic career, he worked as a consultant and manager in business. His current research explores how firms change their culture to be more market-oriented and how market research is successfully communicated and used within organizations. Gary has served on EPIC conference program committees and was co-chair of EPIC2017.
"Coming from a business background and teaching at a business school, I'm looking forward to helping EPIC continue to evolve and expand in providing a social and professional home for people using ethnography in practice, whether in business, policy or not-for-profit capacities. Personally, I hope that we can also provide even more guidance and inspiration for students interested in ethnography that 'there's a place for you out there to do what you love, help people by doing it and make a living all at the same time!'"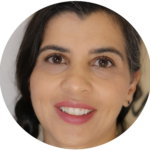 Carol Zatorre is Head of Research at Kyvo in São Paulo, Brazil. She is an expert in research with design teams for 500 Fortune brands and start-ups, bringing ethnographic research grounded in anthropological theory to strategic projects. Carol is also a lecturer of Design Research at the Graduate Program in Human-Centered Design at Positivo University. Carole has been an active member of EPIC for several years.
"I intend to bring the Latin American voice to a global community. I am also committed to strengthening the connection between academia and the market to place ethnography at a strategic level within companies."
Our 15th anniversary also marks ken anderson's transition off the EPIC Board. If you don't know ken, please take a moment to learn about his work and contributions…and why this moment feels momentous for those of us who have worked with him. ken co-founded EPIC in 2005 with Tracey Lovejoy and has been an essential part of the organization ever since. His deep commitment and steady leadership have been integral to the development and growth of EPIC. Most of all, ken's passion for rigorous, ethical ethnographic work focused on human dignity, and his tireless drive to strategically position ethnography for highest-level impact in organizations, keep us focused on the core collective mission of our community. This isn't a goodbye, but a transition that highlights our gratitude to ken for everything he has done to secure the strong foundations on which our new board can build.
We look forward to meeting many of you at EPIC2020, and forging ahead together!