EPIC is a global community of researchers, creators, and innovators doing ethnography for impact in business and organizations.
Ethnography is a powerful approach to understanding people and catalyzing change using theory and methods from the social sciences. 
Our keenest insight and most powerful impact come when we cross boundaries, forge partnerships, and challenge conventional wisdom.
EPIC Course | Feb 7 - Mar 14
Representing Your Professional Self
Instructors: Tracey Lovejoy & Veronica Hotton
Refine your goals, materials, and strategy for navigating job transitions with the support of a career coach, peer cohort, and insights from senior hiring managers in research and design.
EPIC Course | Feb 16 – April 19
Ethnographic Interviewing
Instructor: Michael Powell
This course offers a thorough foundation in ethnographic interviewing—all the way from principles and project briefs to analysis—and the skills, wisdom, and practice you need to create powerful insights in diverse contexts.
Annual Conference
EPIC2024
MAIN PROGRAM & LIVESTREAM: AUG 18–21
Call for Participation coming soon!
Featured Collections: Essential expertise from our library
Automation
Automation shifts work, decision making and pattern finding between people and mechanized systems. Through research, strategy, and design, ethnographers engage the profound implications for society and everyday life.
Curator: Melissa Cefkin
Strategy
This collection highlights the value of ethnography for strategy and decision making, including frameworks and methods for embedding ethnographic practice deeper into an organization's strategic practices.
Curators: Esben Ronan & Ian Dull
Sociality
No human behavior exists in isolation. Ethnographers illuminate the complex social systems that connect people, products and services, organizations, and research endeavors themselves.
Curator: John W. Sherry
Job Board
Full-time and contract opportunities posted by organizations looking for applicants in the EPIC community.
Always insightful, immediately applicable, and delightfully provocative, EPIC gives us the knowledge and networks we need to be strong voices for people

Ovetta Sampson
Director of UX – Core ML, Google
EPIC is one of the most welcoming and inspiring professional communities out there. Curious folks asking big, hard questions and using the power of ethnography to make sense of a fast-changing world while building a supportive network.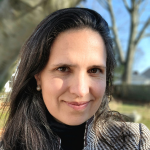 Maria Lucia Vidart-Delgado
Senior Safety Researcher, Reddit
EPIC Member Benefits
Join a global community of people doing ethnography for impact in business, organizations and communities.
Learning & Networking Week
40+ workshops, seminars, and networking events are FREE for EPIC Members! Member-only short courses are just $100.
Year-round Events
Explore methods and practices, theory, career development, and current topics affecting our work and organizations. Online talks and seminars are FREE for EPIC Members, who can also propose, organize, and present sessions.
Member Directory
The EPIC community is a famously warm, generous group, and has a new tool for creating and sustaining networks.
Premium Video
Access our collection of tutorials and our latest annual conferences on demand.
Featured Articles & Video