Overview
The value of blockchain is often expressed in terms of what it eliminates—the cost of establishing trust. Portrayed as a "trustless" technology or itself a "trust machine", it seems to open horizons for innovation by "solving the trust problem." In fact, the technology poses a broad array of new social challenges that industry, government, and civil society organizations must address to innovate successfully with blockchain:
How will people build alliances for mutually beneficial outcomes on top of distributed platforms? How is social coordination achieved through open information? How will the automation of processes that interact with distributed ledgers change centuries-old institutions? Services, expertise, and arbitration are being rethought and reconfigured.
Social research on cooperation helps us address these challenges. It sheds like on why humans help each other, the systems required to coordinate people and activities, and how incentives alter behaviours. In this talk, Ellie Rennie will discuss theories of cooperation and the use of social research to assess cooperation in a blockchain-enabled economy. She will use examples from the humanitarian sector to show how local dynamics also play a part in the success or failure of blockchain projects, and why ethnographic methods are vital to assessing cooperation outcomes.
Presenter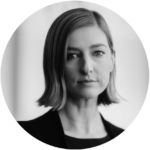 Associate Professor Ellie Rennie is Co-Director of the Digital Ethnography Research Centre at RMIT University and a member of RMIT's Blockchain Innovation Hub. She conducts empirical research on digital inclusion and automation using mixed methods. She dedicates her spare time to not-for-profit organisations working with communication technologies for social good, including the recently-formed Web3 Australia and the Community Broadcasting Foundation. Ellie's authored or co-authored books include: Using Media for Social Innovation (Intellect, 2017); Internet on the Outstation: The Digital Divide and Remote Aboriginal Communities (Institute for Network Cultures, 2016); Life of SYN: A Story of the Digital Generation (Monash, 2011); and, Community Media: A Global Introduction (Rowman & Littlefield, 2006). She is currently co-authoring a book on Wi-Fi.