EPIC Course
Representing Your Professional Self: Positioning, Strategy & Portfolio Review
Refine your goals, materials, and strategy for navigating job transitions with the support of a career coach, peer cohort, and insights from senior hiring managers in research and design.
Capacity: 30
Schedule: Next session starts February 7—registration will open soon!
Fees: A current EPIC Membership ($150) plus course fee:
Regular price US$700


Choose if the fee will be paid or reimbursed by your organization

Self-pay price US$500
Choose if the fee will

not

be paid or reimbursed by your organization
*A limited number of income-based scholarships are available. Please contact courses@epicpeople.org
Overview
Navigating the job market can feel nerve wracking and isolating, but this process is really a social journey that depends on connections: Connecting your past experience to future goals. Connecting your interests, values, and skills to a landscape of organizations and job roles. Connecting to recruiters, screeners, and hiring managers through cover letters, resumes, portfolios, and interviews. Connecting yourself as a whole person to the (sometimes alienating) list of skills and qualities that represent the "right" candidate in a position description.
This course connects you to a coach, a working peer cohort, wisdom from hiring managers, and resources to build an effective resume/portfolio and navigate the career marketplace as an ethnographer or researcher. You will:
Refine your own goals, value, and approach to self-representation
Practice "strength stories" that develop your fluency in self-representation
Learn strategies and best practices for resumes, portfolios & research case studies
Hear research and design leaders in a variety of companies and agencies describe their approach to hiring and evaluating candidates
Create or refurbish your resume, portfolio, and/or research case study
Receive live feedback on your resume, portfolio, or research case study from a senior manager in the EPIC community
Who Will Benefit from This Course?
This course is designed for anyone building a resume or portfolio, and is ideal for those in early career stages (0–5 years) OR making a career transition in which you are shifting your career goals and the way you represent yourself professionally (eg, academic to industry; freelance to in-house; change in industry, sector, or discipline).
Please get in touch if you'd like to chat about whether this course is right for you: courses@epicpeople.org
Coursework
This is an online course with a combination of live sessions and asynchronous, self-paced learning. In addition to the instructor/coach, a senior manager assigned to review your portfolio, and instructional materials, your peer cohort is a crucial source of wisdom and support, and your active engagement with other participants during and after the course is encouraged.
The course is designed to be flexible and feasible for working professionals, but it does require your time and commitment to the course components:
Live sessions:
Two instructional and coaching sessions led by Tracey Lovejoy
Four working group sessions led by Veronica Hotton
One resume/portfolio/case study review and mentoring session with a senior manager in the EPIC community
Asynchronous:
Video Presentation: Resume & Portfolio Strategy
Video Presentation: Interview Strategy
Video Presentation: Research Case Studies
Video Presentation: Informational Interviews
Video Collection: Wisdom from Hiring Managers
Sample portfolios
Articles & Resources
Schedule
Instructional & Coaching Session 1
The first session is focused on refining and articulating your goals, strengths, "thesis statement," and approach to self-representation through artifacts (eg portfolio, resume), presentation, and networking. The group will also discuss key challenges and build a supportive peer community.
Working Group 1
Facilitated exercises that build on the Coaching Sessions and give you opportunities to get feedback on your materials and presentation ahead of the Review & Mentoring Session.
Instructional & Coaching Session 2
In this session you'll come together to further extend learnings from the videos and readings and apply them to your own goals, challenges, and artifacts. Working with the instructor and in breakout groups, you'll continue to refine your strength stories to build fluency in communicating about experience and goals, prepare your resume or portfolio for review, and practice presenting your materials.
Working Groups 2 & 3
Facilitated exercises that build on the Coaching Sessions and give you opportunities to get feedback on your materials and presentation ahead of the Review & Mentoring Session.
Review & Mentoring Session
This review session gives you direct, candid, and realistic feedback from a senior hiring manager in a positive, supportive environment. You'll also observe live reviews of two other participants.
Working Group 4
In this session we'll debrief about the review session to benefit from the collective wisdom and different perspectives we've experienced. We'll also commit to some next steps in our journey.
Reviews
"As I navigate the awkward dance from academia into industry, Tracey's course allowed me to know that this transition is common, valid and possible through the course meetings, asynchronous homework, and revisions of professional materials. I now have a pithy 1-2 page resume that was distilled from a laundry list CV. And that resume was shared with a senior hiring manager who gave candid and actionable feedback over an unhurried conversation. This course also reinforced the importance of fostering your professional networks so you can make a career transition with some grace. Tracey said we all have ruby slippers, and now I know I have a pair too."
—anonymous participant
"I have been working on translating my academic ethnographic research skills into UX Research for industry, and this course provided me with invaluable 'next level' resources. The most important takeaway for me was learning to clearly identify my voice for an industry position while staying true to my core values, and that helped me draw in recruiters for top companies."
—Andrea W.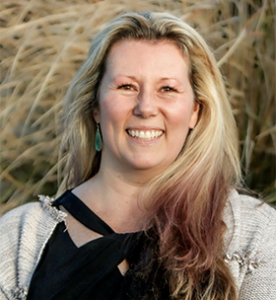 Tracey Lovejoy is the co-founder of EPIC, an anthropologist, and a longtime amplifier of Catalysts. For many years she drove innovation at Microsoft by connecting designers and engineers to the needs of their customers and managing teams to catalyze change. Today Tracey is a coach for change makers. She's supported Catalysts and their teams in wide variety of large organizations, such as Amazon, Facebook, Steelcase, Microsoft, Intel, Vodafone, and Redfin. She also works with individual movers and shakers, entrepreneurs, and small business owners across many industries including healthcare, education, technology, professional services, retail, and food service. She is author of the best-selling book Move Fast. Break Shit. Burn Out.: The Catalyst's Guide to Working Well (with Shannon Lucas).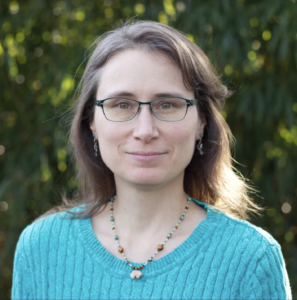 Veronica Hotton is an educator with experience in professional development programming who facilitates peer engagement and working groups for this course. She is the Program & Learning Manager at Ecochallenge.org, a non-profit that develops programs for climate change action. During her transition from academia into the non-profit sector, Veronica took this course with Tracey and benefited from it immensely, so she offered to develop the peer engagement component of the experience. Her hope is this course can catalyze the process of career changes and professional development for others in the EPIC community. Veronica also has a background in ethnographic research; her PhD in education explored the use of walking practices in teaching, learning and writing.
FAQ
Who can enroll in EPIC Courses?
Courses are open to EPIC Members, and membership is open to everyone! Become an EPIC Member to register.
What are your cancellation and transfer policies?
A full refund, less a $25 cancellation fee, can be requested up to three weeks before the first day of the course OR until the course is sold out, whichever comes first. You may transfer your registration to someone else at any time; the recipient must be an EPIC Member prior to transfer. To request a transfer contact: registration@epicpeople.org
Are there alternative payment options?
Please contact us at registration@epicpeople.org to:
enroll multiple people in a course
request a payment plan
arrange payment by wire or bank transfer
discuss a customized course or training for your team
What is an Open Badge?
The badge you'll receive when you complete an EPIC Course is a verifiable record of the skills and expertise you've gained. Our badges are based on the Open Badges accreditation system: "Each Open Badge is associated with an image and information about the badge, its recipient, the issuer, and any supporting evidence. All this information may be packaged within a badge image file that can be displayed via online CVs and social networks."
Can teams enroll together?
Yes, teams can enroll in courses together if there is space. There is no group discount. If you're interested in a customized course or training for your team, contact us.
If we didn't answer your question, please contact us.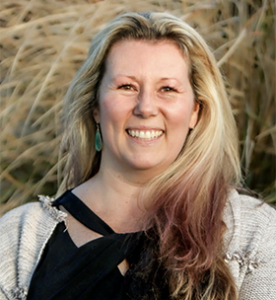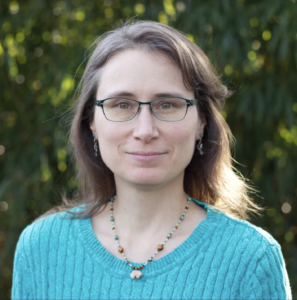 Instructors:
Tracey Lovejoy, EPIC Co-founder & Co-CEO, Catalyst Constellations
Veronica Hotton, Educaction Manager, Green Infrastructure & Leadership Exchange
"The most important takeaway for me was learning to clearly identify my voice for an industry position while staying true to my core values, and that helped me draw in recruiters for top companies."
– Andrea W.