EPIC Course
Semiotics: A User's Guide to Seeing Differently
In this course, you'll learn and apply the techniques of Semiotics for commercial applications across business and brand strategy, innovation, design, communication & activation.
Capacity: 20
Schedule: Nov 1, 15, 29; Dec 13, 2023, 4:30–6:30pm GMT (8:30–10:30 Pacific)
Registration & Fees: A current EPIC Membership ($150) plus course fee:
Regular price US$700


Choose if the fee will be paid or reimbursed by your organization

Self-pay price US$500
Choose if the fee will

not

be paid or reimbursed by your organization
Overview
Semiotics helps us understand culture and people more deeply by revealing how meaning is constructed, shared, and constantly changing. When we see the world as a 'sign system' we become aware of how culture influences everything we see, feel and do; it's a hidden influencer. By understanding how to master meaning-making we can build more powerful, compelling experiences through the stories we tell and the things we create. Whether we're identifying anticipatory future strategies, developing new concepts, or finding rapid, tactical solutions to everyday challenges, semiotics helps us build more meaning, impact, and relevance into everything we do.
Coursework
The course plays out over 4 sessions, starting with an introduction and orientation into the topic as a whole. In subsequent sessions—through tutor-lead presentations, interactive group discussions, and rapid in-session activities—we put learning into a practical context for real world application. All along, participants are supported by valuable instructor feedback. Rich case study examples will cement the learning and provide fuel for participants to work through a small group work case study. We'll apply core theories and frameworks, consider how semiotic thinking amplifies and complements other research disciplines, and explore how semiotics can be used to answer a plethora of questions across innovation, communications, activations, design, creative strategy, user experiences, business and brand strategy, and organisational change.
Whether you're a client or research professional, prepare to never see the world the same way again!
What Will You Learn?
A introduction to foundational ideas in semiotic theory
How to effectively apply semiotics and cultural insight to different commercial challenges
How to put the core models to work, including the semiotic square, codes, and the residual-dominant-emergent framework
By working through a case study, you'll have the opportunity to apply the learnings by co-creating analysis, outputs, and solutions
How to develop culturally sensitive strategies across global geographies
How Will You Learn?
Live instruction sessions
Independent work (reading, exercises, field activities)
Small-group work & coaching
This online course was specially designed for EPIC to provide active, live engagement with a small group of participants and an expert instructor. It offers meaningful, relevant learning and connects you to an important network of people and resources. We use familiar platforms and co-working tools that are accessible from your browser
Each live session will include a lively online presentation, facilitated discussion, and activities. In addition to the live sessions, participants will do independent reading and exercises, work in smaller groups, and go out in their communities to put the learnings from the course into practice. Course instructors will review the work of participants, offering valuable tutoring and feedback.
To get the full benefit of the course, it is important to engage actively in the group and case study work.
Who Will Benefit from This Course?
The Semiotics course is designed for early career ethnographers or researchers at any career-stage who have not had much engagement with semiotics; agency planners; and other applied researchers with a social science or design research background in roles such as
Marketing
Market research
Insight research
Design research
Experience & product design
Brand manager/strategist
Agency planners
Communications professionals
In previous editions of the course, client-side research professionals have also benefited hugely from participating.
Bibliography
Instructors draw from the following body of work. This is not a reading list for the course; reading assignments consist of suggested articles that will be distributed directly to participants.
Semiotics, the Basics, Daniel Chandler
Introducing Semiotics, Paul Cobley & Lisa Jansz
Mythologies, Roland Barthes
Ways of Seeing, John Berger
The Language of Things, Deyan Sudjic
Of Cigarettes, High Heels, and Other Interesting Things, Marcel Danesi
The Name of the Rose / Apocalypse Postponed, Umberto Eco
Decoding Advertising, Judith Williamson
Culturematic, Grant McCracken
Semiotics, Marketing and Communication: Beneath the Signs, the Strategies, Jean-Marie Floch
Objects of Affection, Krishna Udayasankar
Seeing is Believing, Arthur Berger
Reviews
"Can't recommend this enough. We do a lot with semiotic and cultural analysis in our team, and no better way to align on frameworks, method, and language than taking a course together, working through examples, and getting hands-on. We did this one recently with our whole team and it was excellent. Valuable as a refresher for those experienced and also for introducing researchers coming from diverse theoretical backgrounds."
—Michael Thomas, Design Research Director, Ford Motor Company
"The course really met my expectations—it's one of the best courses that I have done in my career so far."
—Caroline Brierley, Design Project Leader, Unilever
"I'm thrilled to now have a structured means of analysis where before I had no such tool. Not only that, Cato and James gave great background on the field that helped me understand more of the landscape and provided multiple case studies that brought their teachings to life—not to mention setting aside plenty of time for us to participate and build our semiotic muscles. That's been critical to my confidence in this area now that the course has ended."
—Paige Arthur, Senior Language Strategist, Maslansky + Partners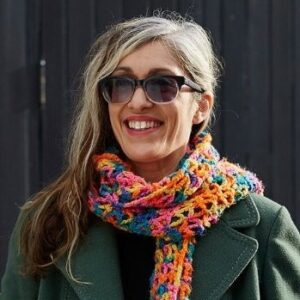 Cato Hunt has spent nearly 20 years helping clients grow their brands by understanding semiotically powered cultural meaning. As Director of Innovation at Space Doctors, Cato leads the way in exploring and developing new ways in which we can understand, create and measure meaning, by drawing from a wide range of disciplines—from the cognitive and behavioural sciences to design theory, anthropology and experience design.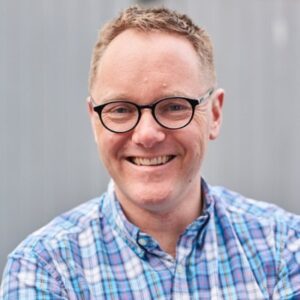 James Woodhead has worked in the brand strategy and capability development space for 15 years helping teams working in agency and client-side organizations be as effective as they can possibly be. James is also one of Space Doctors' expert facilitators, able to guide a team towards uncovering new knowledge and skills; landing great solutions and developing their semiotic and cultural analysis capabilities in the process.
FAQ
Who can enroll in EPIC Courses?
Courses are open to EPIC Members, and membership is open to everyone! Become an EPIC Member to register.
What are your cancellation and transfer policies?
A full refund, less a $25 cancellation fee, can be requested up to three weeks before the first day of the course OR until the course is sold out, whichever comes first. You may transfer your registration to someone else at any time; the recipient must be an EPIC Member prior to transfer. To request a transfer contact: registration@epicpeople.org
Are there alternative payment options?
Please contact us at registration@epicpeople.org to:
enroll multiple people in a course
request a payment plan
arrange payment by wire or bank transfer
discuss a customized course or training for your team
What is an Open Badge?
The badge you'll receive when you complete an EPIC Course is a verifiable record of the skills and expertise you've gained. Our badges are based on the Open Badges accreditation system: "Each Open Badge is associated with an image and information about the badge, its recipient, the issuer, and any supporting evidence. All this information may be packaged within a badge image file that can be displayed via online CVs and social networks."
Can teams enroll together?
Yes, teams can enroll in courses together if there is space. There is no group discount. If you're interested in a customized course or training for your team, contact us.
If we didn't answer your question, please contact us.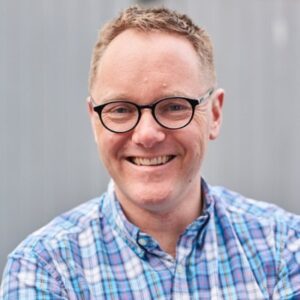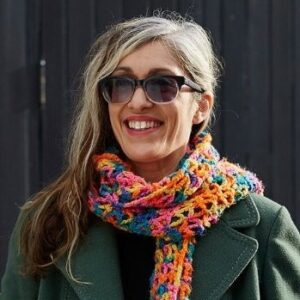 Instructors:
James Woodhead & Cato Hunt, Space Doctors
This course was really good value for the money. Space Doctors provided a meaningful frame, process, tools, and the confidence to offer a 'semiotic lens' to our work. It was a great experience as an EPIC member. Space Doctors were very generous and let everyone under the tent."
—Meg Kinney, Partner, Bad Babysitter