Overview
In our goal to understand meanings and practices, logics and relationships, cultural and social phenomena, our ethnographic practice hinges on 'being there.' Now, the coronavirus pandemic has radically restricted our ability to share physical space with research participants, stakeholders, clients, and colleagues. As we adopt new tools and strategies for remote and virtual research, it's crucial to ask, What exactly does 'being there' mean?
Ethnographers have a wealth of concepts and methods that will help us shift our practices in uncertain times. When we forego assumptions about which people and spaces are most authentic or 'real', we can position ourselves and our research participants in multidimensional ways that enrich our insights and impacts.
This EPIC Talk has two parts:
May 4: Panel Discussion
Ethnographers with decades of experience in remote research will share frameworks for 'being there', consider implications of the pandemic on how we think about our tasks, and discuss specific remote methods, from digital ethnography, online interviews, and remote diary studies, to semiotics, literature reviews, and archival research. Bring your own examples and questions so you can enrich the discussion and connect to other folks in the EPIC community with shared interests.
May 12: Peer Working Group
People who attend the first session can bring their own challenges, solutions, research designs, and analytical frameworks to work through together. Get feedback, advice, and ideas from a fantastic group of EPIC members! Session moderated by Rita Denny.
Panelists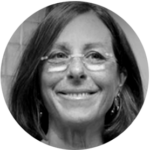 Rita Denny is Executive Director of EPIC and a Founding Partner at Practice Group, LLC, where she has supported the strategic development of products, services, and brands for Fortune Global 500 companies, government agencies, and public institutions. She has co-authored and co-edited foundational work in business anthropology, including Doing Anthropology in Consumer Research and Handbook of Anthropology in Business, and co-chaired EPIC2017.
Susan Faulkner is a Senior Researcher in the Next Generation and Standards group at Intel Corporation. She has worked on connectivity in rural America, new interaction platforms including facial recognition in US schools, and networked commerce using WeChat in China. She is currently conducting research on the global pandemic-driven work-from-home experiment that most of us are a part of. She has an undergraduate degree in Comparative Literature from Brown, and an MA in Documentary Filmmaking from Stanford.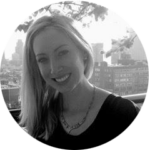 Julia Katherine Haines leads UX research for a team of over 650 designers and engineers at Google. She's an inaugural member of ACM's Future of Computing Academy and a co-founder of the Responsible AI License initiative. Julia earned her PhD in Informatics from the Donald Bren School of Information and Computer Sciences at UC-Irvine. She was co-chair of EPIC2019.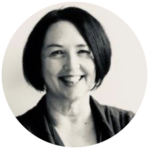 Lee Ryan of Springboard Ideas works alongside different teams for codesign, discovery research and radical games in Aotearoa and internationally. She previously worked in Melbourne, Singapore, London and has been at the forefront of online qualitative research for 15 years.