by DONNA LANCLOS, Anodyne Anthropology
Donna is chairing the EPIC2019 panel "Representation & Representative-ness" on Monday, Nov 11, 11–12:00 in Providence, Rhode Island.
EPIC2019 is around the corner and I'm excited to share the panel I have been invited to facilitate this year with a fantastic group of ethnographers: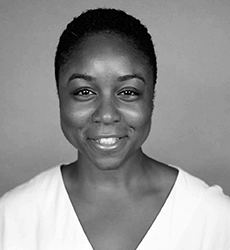 AMBER GREENE
Cityblock Health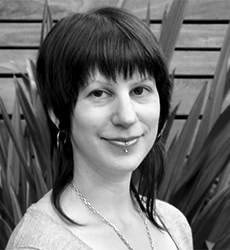 JORDAN KRAEMER
Implosion Labs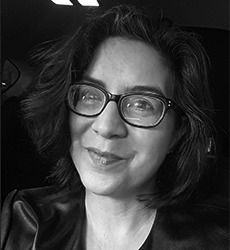 DONNA LANCLOS
Anodyne Anthropology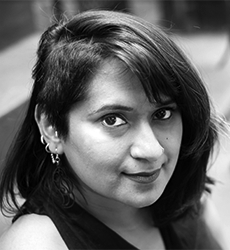 RUCHIKA MUCHHALA
Third Kulture Media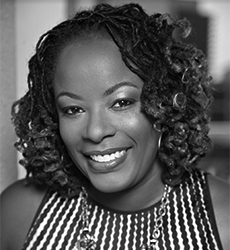 AUTUMN SANDERS FOSTER
Quire Consulting
We will be tackling the ever-relevant theme of "representation", a topic with a long legacy in ethnography and anthropology. Actually, I feel like the panel already started in the terrific discussions we had to develop our abstract, so I want to share some of that thinking here to inspire you to join the conversation in Providence!
Our abstract begins: Ethnographers take pride in representing people's voices with fidelity, empathy, and deep contextual understanding. But our work can end up reinforcing a distinction between people who "have experience" that we study for insights and people who "have expertise" to use, shape, and monetize that experience.
In response Autumn noted: "What are we identifying as the problem with this distinction? In most instances, our clients are paid by their companies to have the expertise to monetize the experiences we uncover…. This section stood out to me because of the language I use in field encouraging research participants to see themselves as experts in the area of their own experience and that we are coming to them as experts. In considering this, I realize I don't necessarily use that language with the client in comparison with the client's expertise. In non-profit spaces here, people say they're 'working with and not for' marginalized or underrepresented groups to say that they have input. But while they may have input, they don't have true ownership in shaping the direction or truly challenging a decision. Representation can be a box to check, but that representative segment doesn't have the weight or heft to demand a change in action."
Jordan added that the question of who has experience and who has expertise "raises a longtime issue in anthropology of how our research reinstates power differentials between researchers as outside 'experts' extracting knowledge from 'locals' or 'natives,' then bringing that knowledge back to their home institutions to build their careers. I agree...that who gets to have expertise is wrapped up in issues of who gets to represent whom. But as Autumn points out, maybe some of us already approach users/customers as having certain kinds of expertise. Still, it's worth unpacking the assumptions here, especially around questions of who gets to decide what kinds of action get taken."
Our abstract continues: As organizations increasingly value representations of "user" or "customer" experience, what responsibilities come with this role? To what extent are we confronting the ways that the anthropologist on the project gets used to distance people from their own expertise about their everyday lives? When we present our research and recommendations to clients and communities, are we asked about whether the people we did our research among are "representative?" What does "representation" mean, in which contexts? How has that idea been used to disenfranchise people? Who are the people who are listened to as "representative?" In some cases, emphasizing proportionate representation, for example, overlooks ways some users or people are disproportionately affected by certain practices or technologies, just as marginalized or minoritarian groups.
We want the panel to wrestle with the following questions:
What happens when telling a more representative story destroys the client's narrative?
What does a commitment to representation look like in each stage of the process?
How does a commitment to representation change the way we do business (e.g. project planning, recruitment, reporting)?
How do we decide who/what we will represent in our research/work?
While the middle two questions seem similar, the first can apply to research and analysis, and the second to planning and structures, for example the tension between giving more time for research when a client/company may want to speed through to analysis and application, using tactics like non-traditional means of recruiting
A related issue is how "representativeness" is supposed to signal a certain kind of methodological legitimacy, as in statistical inference/probability. But in ethnography, validity is conceptualized in very different ways. And the flipside is that marginalized people's experiences actually can be downplayed or de-emphasized by a focus on "representativeness." Sometimes the more salient experiences aren't the commonplace ones, but are nevertheless essential to address.
Our abstract concludes: This panel brings together practitioners working across many different sectors (health, finance, media, education) to discuss their own experiences around representation and "representativeness" within their research and work. How do we make visible those who are not in the room?
Will you be in the room with us? Please come and contribute to our discussion!
→ Read more about Donna, Amber, Jordan, Ruchika & Autumn
→ EPIC2019 Program
---
Related
Skillful Strategy, Artful Navigation & Necessary Wrangling, Suzanne L. Thomas & Tony Salvador
Design Rituals and Performative Ethnography, Joachim Halse & Brendon Clark
Making Silence Matter: The Place of the Absences in Ethnography, Brian Rappert
The Politics of Visibility, Rogerio de Paula & Vanessa Empinotti