Overview
Building relationships within cross-functional teams is always challenging. Join Jay Hasbrouck as he explores four key ways to build on your skills as an ethnographer to find more effective ways for working across disciplines. His talk will help you discover ways to expand your empathy, usher a process of realization for your team, encourage curiosity, and situate your work strategically. He'll conclude with some suggested frameworks for action that will help you refine your approach in the near, mid, and long term.
Presenter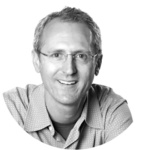 Jay Hasbrouck
has over 15 years experience working as an anthropologist in industry settings, including both in-house roles and consulting. He currently works as a Pathfinder at Facebook, focusing on discovering the 'next next' for Facebook's users. Jay is also the author of
Ethnographic Thinking: From Method to Mindset
, and continues to reflect on life as an anthropologist in his blog:
ethnographicthinking.com
.
Related Articles & Presentations
Building User Research: Careers, Teams, and Leadership (Video), Sara Belt
Cross-disciplinary Insights Teams: Integrating Data Scientists and User Researchers at Spotify (Article), Sara Belt
Collaboration by Design (Video), Natalie Hanson
Watch more talks and tutorials on demand: