EPIC Course
Ethnographic Research Design & Innovation
In this course you'll learn how to design effective projects as well as build a high-quality, strategic research practice to guide innovation within and for organizations.
Capacity: 20
Schedule: Details for 2024 will be announced soon
Registration & Fees: A current EPIC Membership ($150) plus course fee:
Regular price US $850


Choose if the fee will be paid or reimbursed by your organization

Self-pay price US $650
Choose if the fee will

not

be paid or reimbursed by your organization
Overview
Innovation is an epic challenge, and researchers are central players because they are responsible for gathering, translating, and activating the insight that drives innovation strategy. There are increasing demands on researchers to master a huge breadth of tools to design and perform the full gamut of product research—generative, evaluative, and market research methods. They're also required to navigate organizational challenges in companies, such as a preference for quantitative data, which makes successful research design for innovation even harder.
What methods should researchers use to get both insight and organizational buy-in? How can researchers inspire their stakeholders to embrace the "fuzzy front end" of research? Where can they fill the gaps in their research skills to become that research generalist who can both generate new ideas and evaluate them?
This course will help you identify your own gaps in research methods, become comfortable with new methods, and guide your company toward innovation with confidence and knowledge. It uses an ethnographic lens as a starting point, but is not limited to ethnography as the sole method. Students will learn why any method works or does not work in typical corporate projects and research environments.
In this course you will:
Develop a rationale for choosing a particular method for a particular need
Learn techniques to manage budgets, timelines, and stakeholders
Develop confidence in managing research projects and elevating the role of research in your organization
Adopt a framework for evaluating the quality of research appropriate for building a robust, qualitative research rationale
Receive individualized feedback from the instructor on your research design plan
Who Will Benefit from This Course?
This course is designed for researchers who wish to deepen their research practice, or for product managers who want to specialize in customer insight. Some typical titles include: research manager, UX researcher, user researcher, design researcher, market researcher, customer insights manager, product manager, insights analyst. It's also an excellent course for independent consultants working to extend their service offerings to include design innovation.
Participants should have at least 2 years experience working in a research capacity. You should have some basic training in research methods—this course teaches research design, not the execution of specific methods. Participants do not need to have advanced degrees, but some familiarity with social science theory and methods is recommended.
Coursework
Required coursework includes live, online sessions as well as independent and group work to be completed between sessions on your own time.
The course schedule is designed to be feasible for working professionals, but does require your time, active engagement, and commitment to all of these required components:
8 live, online sessions, 75 minutes each (schedule below)
weekly reading assignments, 45–90 minutes weekly
2 individual assignments (self-audit, research design plan), approx 3 hours total, on your own time
optional: 4 online working group sessions, 75 minutes each (schedule below)
optional: 3 online quizzes to keep you accountable to yourself
Total commitment: 17–22 hours
The working groups, facilitated by Carolyn Spencer-Mork, PhD, are an opportunity to discuss course material, reflect on our research practice, work on your research design plan and presentation, and collaborate around the shared goal of using ethnography to drive meaningful innovation. You can participate in any or all of the sessions.
Schedule
Session 1: Mastering Early Product Design. Why is the messy front end of product development so hard? Why don't we spend enough time understanding our customers? This session explains the reasons why and strategies for overcoming this challenge. What is the right balance of rigor and creativity in research design?
Session 2: Self Audit. Find your place and understand your research personality by auditing your own research skills and understand your gaps. Develop a research-leader mindset, and create a plan for overcoming your past research challenges. This is especially helpful work if you've found it challenging to sell through ethnography projects.
Session 3: Managing Stakeholders. How can we work with stakeholders collaboratively, but without compromising our expertise, the needs of the participants, and the needs of the business?
Work Session 1
Session 4: Right Method, Right Time. What is the best method for any given point in the product lifecycle? Special attention given to mixing methods, when to combine them, why, and how to avoid typical problems of mixed methods research.
Work Session 2 + Reading Week
Session 5: Managing the Project. What practical steps do we need to take to ensure our projects are managed and received well? Another nod to mixed methods in this section.
Work Session 3
Session 6: Ensuring Quality. How can we ensure rigor for qualitative and quantitative research projects? A useful framework for ensuring you're achieving the quality you want. Participants are strongly encouraged to read the Roller et al book on this topic.
Session 7: The Practice Is The Work. Building a great research practice. What are the habits of great researchers? How can we make our research habits help sell through and cement the value of ethnography over time?
Work Session 3
Session 8: Research Design Case Study Presentations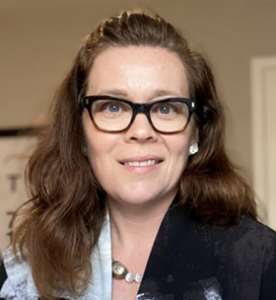 Sam Ladner is a sociologist who researches how people use technology. She's an internationally recognized leader in ethnographic and UX research and author of the foundational book Practical Ethnography: A Guide to Doing Ethnography in The Private Sector. Sam has been a Principal UX Researcher at Amazon, where she worked on the Alexa-enabled device Echo Look, and a Senior Design Researcher at Microsoft, where she worked on dozens of advanced software projects including Windows 10, Office 2016, Cortana, and HoloLens. She holds a PhD in sociology from York University. Download a sample of Sam's book here.
FAQ
Who can enroll in EPIC Courses?
Courses are open to EPIC Members, and membership is open to everyone! Become an EPIC Member to register.
What are your cancellation and transfer policies?
A full refund, less a $25 cancellation fee, can be requested up to three weeks before the first day of the course OR until the course is sold out, whichever comes first. You may transfer your registration to someone else at any time; the recipient must be an EPIC Member prior to transfer. To request a transfer contact: registration@epicpeople.org
Are there alternative payment options?
Please contact us at registration@epicpeople.org to:
enroll multiple people in a course
request a payment plan
arrange payment by wire or bank transfer
discuss a customized course or training for your team
What is an Open Badge?
The badge you'll receive when you complete an EPIC Course is a verifiable record of the skills and expertise you've gained. Our badges are based on the Open Badges accreditation system: "Each Open Badge is associated with an image and information about the badge, its recipient, the issuer, and any supporting evidence. All this information may be packaged within a badge image file that can be displayed via online CVs and social networks."
Can teams enroll together?
Yes, teams can enroll in courses together if there is space. There is no group discount. If you're interested in a customized course or training for your team, contact us.
If we didn't answer your question, please contact us.