EPIC Course
Using Theory in Research: Applying Social and Cultural Frameworks
Learn how to use core models of society and culture to create better research, deeper insights, and more powerful value propositions for businesses, organizations, and communities.
Capacity:
20 max
Schedule: Dr. Sieck is on "sabbatical", but we look forward to more dates soon!
Registration & Fees: A current EPIC Membership ($150) plus course fee:
Regular price US$850


Choose if the fee will be paid or reimbursed by your organization

Self-pay price US$650
Choose if the fee will

not

be paid or reimbursed by your organization
Overview
Meaning-filled research that creates value for businesses, organizations, and communities requires more than solid methods. It requires a grounding in social theory: the frameworks and models we use to understand people and behavior.
Theory is in play all around us—implicit in an organization's practices or in our research, strategy, and design work. When we learn to decode tacit theories and use models with purpose, we empower better insight and more transformative impact. Using social theory, we can think differently about problems, ask better questions, design better research, get more relevant data, do more incisive analysis, and catalyze action.
In this introductory-level course, you will learn and use essential sociocultural theories that illuminate connections among people, places, and material or technological systems. With a cohort of EPIC practitioners, you'll dig into concrete case studies to see how theory is used throughout projects in UX, product and service design, consumer insights, market research, strategy, and more. Together, we will practice using sociocultural frameworks to frame the research question, choose the methods, and analyze our findings. You'll also work through exercises to practice using theory in your own work context, in addition to some shared group problems.
The course covers:
Key models and frameworks from anthropology and sociology applied in research
A deeper understanding of fundamentally social and cultural nature of businesses, products and services
How theory can expand the scope and impact of projects with limited time/budget
How to use social theory to:

understand business/organizational problems
ask better research questions
select appropriate methods for research projects
get richer, more relevant data and do deeper analysis
Who Will Benefit from This Course?
The course is designed for practitioners across all industries, sectors, and disciplines who want to use core frameworks of society and culture to deepen their insights and impact. It is valuable for UX and design research, consumer and market insights, business strategy, brand strategy, and related fields.
This is a "101" level course—no background in sociocultural theory is necessary or assumed. Concepts will be presented in accessible language, with further reading, case studies, and exercises that allow participants to go deeper according to their interests and areas of expertise.
If you have graduate training or a strong theoretical background in anthropology, sociology, or related fields, the course may be too introductory for you…but if you feel that your practice has become disconnected from sociocultural foundations, or if your university courses are getting hazy, revisiting the essentials with a cohort of practicing ethnographers could be a great experience!
Please get in touch if you'd like to chat about whether this course is right for you: courses@epicpeople.org
Coursework
This is an online course with a combination of asynchronous, self-paced materials and live sessions. Assignments are designed to be flexible and feasible for working professionals, but valuable learning in this course does require your active engagement and commitment. Components include:
1:1 introductory session with the instructor (30 minutes)
6 one-week units consisting of:

Video presentation: The instructor explains a key theme in social theory and how it informs research practice (~30 minutes weekly, on your own time)
Reading assignment: A case study demonstrating the application of social theory to concrete research and business problems (~30 minutes weekly, on your own time).
Group session: Practice applying the course materials to real-world projects and extend learnings to your own work context. (2 hours weekly, scheduled sessions)
Total time commitment: approx 18 hours
Schedule
Each week will cover an area of theory that is directly relevant to problems and projects in applied research. Through exercises and case studies, group sessions will focus on the implications of theory for:
defining the problem to solve;
scoping and defining research questions;
selecting appropriate methods for gaining relevant data;
doing deeper analysis.
Session 1:
Introduction

We'll start by exploring what theory is and how it infuses our everyday work practices. You'll learn the value of sociocultural theory, how it's different from other approaches, and its special value to work in business and organizational environments. Then we'll learn about foundational frameworks of society and culture.
Session 2: There Is No "I" in "Culture"

Social theory elevates our understanding of "users," "customers," or "stakeholders" to a deeper, more meaningful approach to people and their everyday lives. We need theory to grasp context—individuals in relation to each other, communities, and society. Social theory challenges the traditional ways of representing individuals in business and offers more valuable alternatives.
Session 3: Culture and Bodies

Everything about our physical bodies is influenced by our social and cultural experience, from the way our brains are wired to the timing of developmental milestones to the way we dress and eat. Theory illuminates the embodied nature of people's relationships to products and services, both physical and digital.
Session 4: The Meaning and Movement of Things

This week we explore how and why things acquire meaning and power, how this changes over time and space, and what it means for those who design and use things.
Session 5: Accountability, Power and Control

If we want to understand why people do what they do, we need to understand the social and cultural context that enables and constrains action—from social norms to family or workplaces structures to blunt political power. Theory about power and agency enables us to develop more robust organizational and product strategies.
Session 6: Belonging and Imagined Communities
Through language, narrative, symbols, and rituals, people create a sense of belonging and identity that transcends physical space. The concept of imagined communities is even more powerful in the digital age, when we need frameworks and models to understand people and communities across physical and cyber space.
Reviews
"I thoroughly enjoyed learning from everyone in the cohort, and I recommend the course for any lifelong learner involved in understanding people and culture."
—Eric Atkinson, Director, UX Insights, Toast
"Can't recommend this course enough! Kate Sieck has an uncanny ability get you to think through your own research challenges in unexpected ways."
—Rita de Almeida, Senior UX Researcher, McMillan Learning
"This course was exceptional! Through her thoughtful questions as well as embodied and thought experiments, Kate's course helped me to strengthen and sharpen my understanding of social theories. It empowered me to interpret the world and think deeply through new theoretical lenses."
—Aya Kubosumi, Partner, GOB Incubation Partners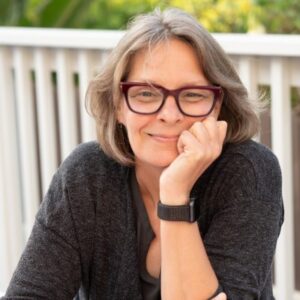 Kate Sieck, Phd is Senior Manager, Machine Assisted Cognition at Toyota Research Institute. Previously she has been Chief Scientist at AgencyAgile; Behavioral Scientist at the RAND Corporation; and Director of Anthropology and Analytics at a global marketing firm. Kate started with a traditional career in academia, teaching courses on anthropology, social theory, research methods, and American culture for more than a decade at Stanford University and Emory University. Across her many roles, her driving goal has been to use core ethnographic theory and methods to build accessible, rigorous frameworks for understanding collective human behavior.
FAQ
Who can enroll in EPIC Courses?
Courses are open to EPIC Members, and membership is open to everyone! Become an EPIC Member to register.
What are your cancellation and transfer policies?
A full refund, less a $25 cancellation fee, can be requested up to three weeks before the first day of the course OR until the course is sold out, whichever comes first. You may transfer your registration to someone else at any time; the recipient must be an EPIC Member prior to transfer. To request a transfer contact: registration@epicpeople.org
Are there alternative payment options?
Please contact us at registration@epicpeople.org to:
enroll multiple people in a course
request a payment plan
arrange payment by wire or bank transfer
discuss a customized course or training for your team
What is an Open Badge?
The badge you'll receive when you complete an EPIC Course is a verifiable record of the skills and expertise you've gained. Our badges are based on the Open Badges accreditation system: "Each Open Badge is associated with an image and information about the badge, its recipient, the issuer, and any supporting evidence. All this information may be packaged within a badge image file that can be displayed via online CVs and social networks."
Can teams enroll together?
Yes, teams can enroll in courses together if there is space. There is no group discount. If you're interested in a customized course or training for your team, contact us.
If we didn't answer your question, please contact us.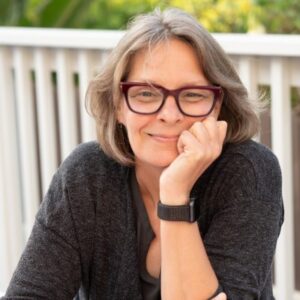 Instructor:
Kate Sieck, PhD
"This course was exceptional! Through her thoughtful questions as well as embodied and thought experiments, Kate's course helped me to strengthen and sharpen my understanding of social theories. It empowered me to interpret the world and think deeply through new theoretical lenses."
—Aya Kubosumi, Partner, GOB Incubation Partners