Many business and organizational environments lack a strong understanding of ethics and institutionalized processes for ethical research practice. As a result, navigating ethics and establishing ethical practices can be stressful and challenging, and many researchers encounter organizational constraints and resistance. In this session, Nazima Kadir and Sam Harvey will:
provide a history of ethical research and its relevance to researchers in businesses and organizations
explain the concept of informed consent, how to practice it throughout the research process, and how ethnographic lens enhances this practice
provide an opportunity for participants to evaluate different situations that arise in commercial research and evaluate them using ethical research frameworks
consider organizational constraints and strategies for addressing them.
Nazima's approach to ethical research is based on her experience conducting sensitive and long-term research among vulnerable populations, undergoing rigorous human subjects reviews, and using the ethical guidelines of the American Anthropological Association. She has conducted research with populations as varied as Asian domestic workers in Cyprus, victims of police misconduct in New York City, squatters in Amsterdam, African immigrant mothers in London, and gig economy workers in Brazil.
Sam's approach arises from 10 years of user research experience within a digital design context. She's conducted research with users ranging from breastfeeding mothers to financial services practitioners. Together, Nazima and Sam bring 30 years of research expertise in a variety of contexts
Presenters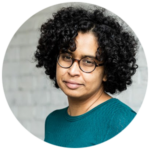 Nazima Kadir is an anthropologist with a PhD in anthropology from Yale who has been conducting and applying anthropological research for more than 20 years. Her book, The Autonomous Life, was shortlisted for the BBC Ethnography award and featured on Radio 4 and Wired magazine. Earlier in her career, Nazima worked as an investigator of police misconduct in New York City; earned a Fulbright scholarship and interviewed Asian domestic workers in Cyprus; taught English language in Uruguay; and then lived and worked in a community of squatters in Amsterdam for her doctoral work. Since then Nazima has worked in a breadth of sectors: Hotels/Hospitality, Online Retail, Consumer Electronics, Medical Devices, Health/ Wellness, FMCG, Home Entertainment/Gaming, Automotive, Telecommunications, Employee Services, and Financial Services. She continues her practice as a public anthropologist through her company, The October Anthropologist.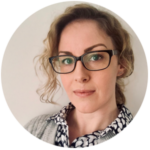 With over ten years experience in digital design, Sam Harvey has conducted research with a variety of clients and practices, including financial services, e-learning, project management, charities, retail, and the public sector. Sam's research experience has widely ranged: from interviewing breast-feeding mothers to financial advisors. In the last few years, Sam has created ethical protocols for a range of commercial contexts, from small companies to large, complex, organizations.