Overview
Getting a foot in the door for a coveted researcher job can be a mysterious process at best. What qualities are employers looking for? What hard and soft skills are most attractive, and how do you let your potential employer know you have them? What makes your resume stand out from others? What would make you stand out from others?
This panels discussion offers perspectives from leaders in the EPIC community who have grown teams and hired novice and experienced researchers. They address topics from what to call yourself and best ways to find relevant jobs, to the kinds of things that are most important to feature as you "market" yourself.
NOTE: This is not a recruiting session, and the presenters do not discuss specific opportunities at their own organizations.
Presenters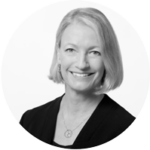 ELIZABETH CHURCHILL is a Director of User Experience at Google. She has built research groups and led research in a number of well-known companies, including as Director of Human Computer Interaction at eBay Research Labs, Principal Research Scientist and Research Manager at Yahoo!, and Senior Scientist at PARC and Fuji Xerox's Research lab. Elizabeth has more than 50 patents granted or pending, 5 co-edited and 2 co-authored books (Foundations for Designing User Centered Systems and Designing with Data), and over 150 publications in theoretical and applied psychology, cognitive science, human-computer interaction, mobile and ubiquitous computing, computer mediated communication, and social media. She presented a paper at the first EPIC conference and has made many important contributions since. Elizabeth is also Secretary/Treasurer, Vice President Elect, and Distinguished Scientist and Distinguished Speaker of the ACM. She holds a BSc in experimental psychology, an MSc in knowledge-based systems from the University of Sussex, and a PhD in cognitive science from the University of Cambridge.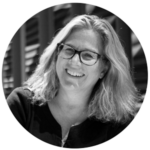 MARTHA COTTON is a Managing Director at Fjord/Accenture Digital, where she is responsible for developing the design research practice for North America. Previously she was a Partner at gravitytank, where she led the research discipline and external marketing efforts. Her career began at eLab in 1990s and has included leadership roles at Sapient, Hall & Partners, and HLB, working across a wide variety of industries as an applied ethnographer and business consultant with clients ranging from General Mills to General Motors, SCJ to J&J, and Fidelity Investments to the U.S. Department of Security. Currently Martha is also adjunct faculty at Northwestern University's Kellogg School of Management and the McCormick School of Engineering, where she developed and teaches the Design Research curriculum for the MMM graduate program. She's a former co-chair of EPIC and current Secretary of the EPIC Board, and author of "The Sustaining Impact of Anthropology in Business" in the Handbook of Anthropology and Business.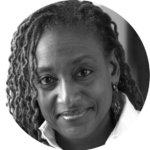 APRIL JEFFRIES is Global President of Ipsos Understanding Unlimited. She has a rich background in marketing and research, having successfully designed and implemented marketing, strategic and tactical plans for key industries including food and beverage, wine and spirits, technology, education and entertainment. She leverages over 20 years of experience with an extensive list of assignments in major marketing companies such as Procter & Gamble, Johnson & Johnson, Kraft Foods, and Pepperidge Farm. Before joining Ipsos, April ran a strategic consulting business and, prior to that, held key leadership positions in major corporations such as Vice President of Innovation/Marketing Services for Pinnacle Foods and Vice President of Marketing for the Campbell Soup Company. April Jeffries holds a Bachelor of Science degree in Mechanical Engineering from the Massachusetts Institute of Technology and an MBA in Marketing from the Wharton School of Business. She is based at Ipsos' office in Mahwah, NJ.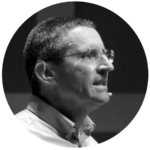 JOHN W. SHERRY is Director of Business Innovation Research at Intel Labs. He joined Intel in 1997 as the company's first anthropologist, serving as a founding member of what was then called Intel's People and Practices Research Lab. Subsequently, he has served in a variety of positions, including director of User Experience Design in Intel's Digital Health Group, before taking on his current role His research has always involved understanding ordinary people in their everyday settings, including the complex social, economic and technical systems in which we are all embedded. The purpose of this research is to help Intel better imagine and invent new uses and experiences of computing. He holds a PhD in Anthropology and a BS in Computer Science.