]
Overview
Strategic planning is becoming less and less viable in a volatile world prone to black swan events. Prediction is a low-percentage approach to an unknowable future. But we still need to navigate change and set course to a better future for businesses, for people, and for the planet. In searching for new ways of engaging with the future, we have to start with people. In this talk, we will address three key questions:
How can we apply ethnographic methods to realities that don't yet exist?
How can we paint credible human-centered futures that avoid utopian and dystopian fantasies?
How can we shift businesses from preparing for inevitabilities to actively building preferred futures?
Rich Radka will share ways to combine macro-trend analysis with behavioural science that can model human responses to hypothetical contexts, as well as ways to mix qualitative methods with data analytics to develop future scenarios useable by a variety of audiences. Participants will have opportunities to ask questions and build upon ideas, to try reframing exercises, and to begin developing your own approaches to confidently anticipate credible futures.
Presenter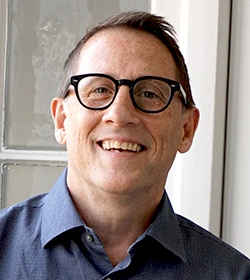 Rich Radka
has 20+ years of providing deep human insights to corporate, scale-up and public sector clients in the arenas of innovation, customer experience, strategy and forecasting. He brings inspired design thinking, and a practical human-centred approach to co-create solutions that involve customers, employees, partners and other stakeholders.
Related Articles & Presentations
Scaling Futures: Foresight that Delivers Meaning and Value
, panel chaired by Rich Radka
Calibrating Ethnofutures
, presented by JA English Lueck, Rod Falcon & Andrew Marley
Reading the Tea Leaves: Ethnographic Predication as Evidence
, Claire Maiers
Situated: Reconsidering Context in the Creation and Interpretation of Design Fictions
, Marta Cuciurean-Zapan