As the Program Chair for EPIC2017, Rita Denny is not shy about what we can learn when we come together as a diverse professional community of social researchers and designers and marketers:
"First, that there is a world of possibility. People are doing really interesting things of which you had no idea."
There is tremendous value in breaking down silos and connecting an interdisciplinary network of researchers, designers, and scholars.
"Second, that someone could reimagine the possibilities of their own work as a result of the EPIC conference. The hope is that the conference really enables people to think differently."
Rita's work over the years has been defined by encouraging people to contemplate perspectives and potentials that they hadn't previously considered—an instinct she has foregrounded for EPIC2017.
A founding partner of the boutique consultancy Practica Group and co-editor and co-author of award winning books considered foundational volumes in ethnography in business, Rita is a pillar of the business anthropology world. She is a wellspring of inspiration for those of us anxious to reimagine the world of possibilities for ethnography in industry and beyond.
Making Culture Legible on Madison Avenue
Rita's professional and scholarly work demonstrates the impact that ethnography—as both a method and a mode of analysis—can have upon the advertising world. Trained in linguistic anthropology and conversation analysis, her ethnographic approach attends to the foundational influence of language within the politics of category- and world-making. Although clients find great value in her focus on the discursive, for Rita attention to the performative power of language is more than a tool for successful messaging: she believes that shifts in the categories and assumptions used by her clients ultimately have the power to shape cultural thinking.
After earning her PhD from the University of Chicago, Rita assumed she would continue in academia. However, while teaching at Loyola University in Chicago, a friend mailed her a clipping from the Wall Street Journal about Steve Barnett, an anthropologist who had staked a claim on Madison Avenue by contributing anthropological insights and methods to advertising and marketing. Curiosity led her to write a letter of interest, and soon Rita was off to explore the world of New York consulting.
"The question isn't so much about what brought me to industry, as much as what made it sticky."
Business anthropology stuck with Rita because it was a provocative new world of actors engaged in activities she had never encountered—and in that era, advertisers and marketers embraced anthropologists as quirky and different. It was exciting being the unusual person in the room. Rita believed she could make a real difference by working in industry: "I thought that if I brought a different worldview, I could impact how marketers and market researchers thought about products, services, and categories." Though perhaps in different ways than she once imagined, Rita has continued to make a significant impact on the field of marketing over the past decades by making legible the categories that undergird people's perspectives and ambitions.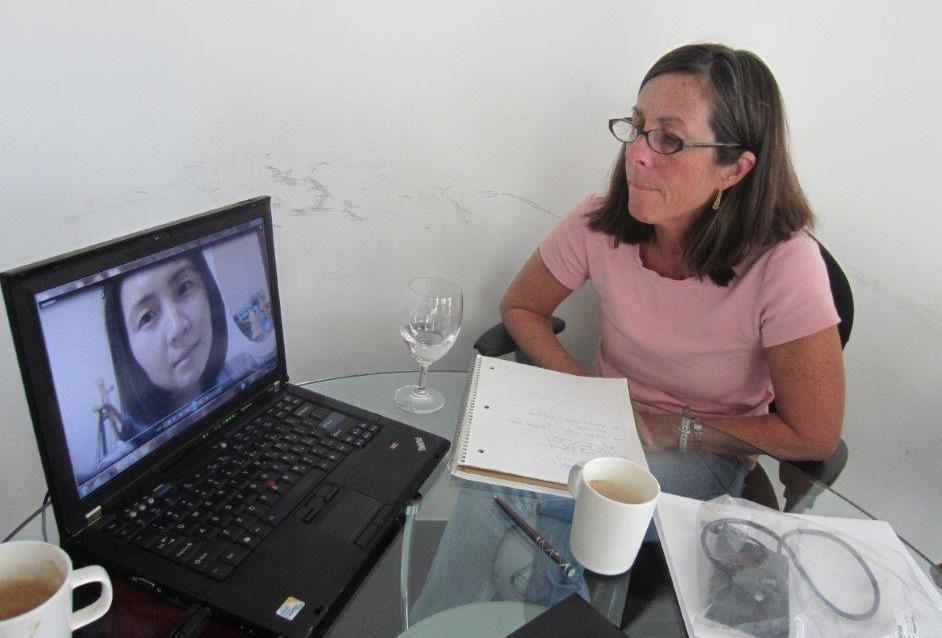 When she entered consumer research, the dominant tropes in the industry were driven by psychology, so her linguistic-inspired method of cultural analysis offered her clients unique and intimate insights into peoples' lives. Rita recalled the tremendous need for human perspectives in those days: an energy firm she consulted with still referred to their customers as "rate payers."
After several years in market research in Chicago and New York, Rita joined a diverse team of qualitative researchers at The BRS Group based in Northern California in the early 1990s, establishing the Chicago office of BRS, which she ran for a decade. In 2002, Rita and 4 partners co-founded Practica Group, a Chicago and New York–based consultancy specializing in brand strategy and marketing communications.
The cultural analysis that Rita pursues at Practica continues to be guided by her training in anthropology at Chicago. She writes,
"Culture as a set of meanings, metaphors ideas and practices, is made visible through individual action; but the meanings are inherently social and extra-individual."(Sunderland and Denny 2003:194)
Rita's commitment to unpacking the performativity of language enables her to generate insight into the veiled meanings and cultural categories through which people's perceptions, actions, and daily lives are organized. She is also committed to collaboration, a normative mode of working at Practica, and her remarkable work with Patti Sunderland over many years epitomizes the value of that approach.
Charting Trajectories of Corporate Ethnography
As a business anthropologist, Rita has always valued engagement in diverse intellectual and professional communities, situating herself in multiple spaces and breaking down silos between anthropology, professional and academic marketing, the art world, and design. Her commitment to working across these domains reflects both the breadth and the value of bringing diverse perspectives into our practice.
Among Rita's greatest contributions to the EPIC community (and business anthropology writ large) are two award-winning volumes, both of which have been honored with CHOICE Awards for Outstanding Academic Books. The first book, Doing Anthropology in Consumer Research (co-authored with Patricia Sunderland), was conceived as a way to give back to the discipline of anthropology by making the world of consumer research visible to colleagues in academia and marketing. It also made academic theory accessible to consumer research.
Adamantly not a formulaic how-to (though considered an essential reference by many practitioners), the book is an ethnographic account of being an anthropologist in consumer research that charts the multiple trajectories of practice. Prior to Doing Anthropology no one had brought the distinct worlds of practice and academia into focus and made them relatable. The volume also articulates the value that we in the EPIC community can bring through our diverse perspectives.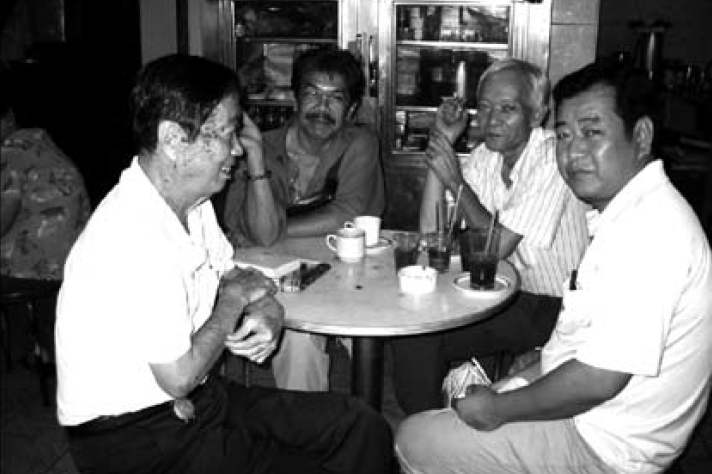 A fieldwork photo from "Framing Cultural Questions: What is Coffee in Benton Harbor and Bangkok?",
an influential chapter in Doing Anthropology in Consumer Research.
In developing their second book, Handbook of Anthropology in Business, Rita and Patti "wanted to provide a way for others (existing or potential peers) to think about or frame their individual activities and to create a sense of solidarity and concreteness to disparate endeavors." The Handbook was committed to inclusion, intended to create dialogue between business, finance, design, and technology through the use of different ethnographic traditions. I pushed Rita to explain how ethnographers might break down the barriers existing between these industries by incorporating critical perspectives:
"For example, there is a tendency, culturally, to think of design as a field beyond politics and power—as something neutral to be used to help people. But if we look critically, we see that undergirding design is a reality in which 'things' have tacit values—they have meaning—and if we don't think about that in terms of authority, or ideas about gender or markets, then we're just recreating capitalism in forms that have existed for a really long time."
Rita claims that writing and publishing have made her a better ethnographer, and that her applied research has made her a better writer. The two together allow for a sort of comparative and critical contemplation that generates new frames of reference toward both theory and practice. This of course is the very definition of praxis, a key aspect of what makes EPIC a unique and successful community.
Ethnography and Its Discontents
Social research is inherently political; to borrow from Howard Zinn, there is no way to be "neutral on a moving train." The past few years have seen a dramatic reorganization of power and global economic agendas, and indeed the creation of a new "world order." The EPIC Board has called for ethnographers to undertake research that reveals the often unexplored relationships between political and economic formations on the one hand and the seemingly apolitical services, brands and commodities developed by the business world on the other. Making visible the politics undergirding categories and assumptions of advertising and marketing has been a strong theme throughout Rita's academic and professional career.
"I have always believed that the way to get someone's attention and to effect change is not to speak louder," Rita explained, "but to speak with greater eloquence." In consumer research, this often means making explicit a client's assumptions about consumers that are embedded in cultural categories of gender, ethnicity, or personhood. Through a focus on discourse and cultural categories, Rita draws out these assumptions and presents them to her clients, who are often surprised at what they see. "There is a sense in which they can exert some attention toward reconsidering assumptions that up till then, they had not questioned. " In this vision, ethnography as a method and form of analysis can work toward shifting suppositions within industry while building alternative representations.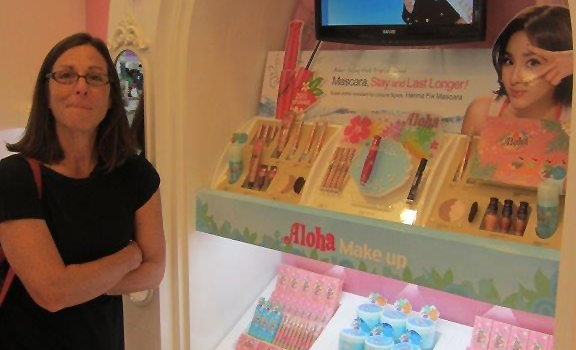 But it's not enough to be "right"; as Rita pointed out, "Speaking louder about race or inequality isn't going to solve their business problem and, if their problem isn't solved, then the possibility of shifting ideas about gender, ethnicity, class or consumption is moot."  For critical ethnographers, the challenge is about successfully putting other ideas into play. She contends that ethnographers must stand up and say, "this is cultural analysis, this is different," rather than immediately conceding to the analytical categories of their clients. Indeed, our work in industry is always already political. Rita is clear about her commitment to working through rather than avoiding these tensions: "Never be ashamed of what you do."
Future Playgrounds
Given recent trends in consumer research in which ethnography is increasingly packaged and sold as a service in the market—often divorced from its historical concern with holism—I asked Rita what she saw as the most relevant trends for ethnographers in the next five years.
Her response was not without skepticism. "Ethnography is being commodified as a method rather than a way of thinking, or a form of analysis," she noted. Rita contends that most market researchers don't look at the world in the way anthropologists do because their first urge is to objectify behavior, asking what consumers' "real" motivation is. Ethnographers can reframe such inquiries, she suggests, reframing the question of "what does the customer really want," to more anthropological or cultural questions such as, "what does it mean to be a consumer." This is an analytical move as much as a methodological one.
Rita argues that what anthropologists bring to business is unique: "There is nothing in the training of MBAs to contest this [the objectification of human behavior]. So the way to subvert commodification is to contest through daily practice." In staking our claim, perhaps the best way to stay relevant is to anticipate trajectories of business and technological change while imagining how we might insert ourselves into these conversations. It is our job to play in—and transform—those spaces.
So how do we stay ahead of the curve?
"EPIC can help because it is an organization with disparate groups of people. We can't just operate from our own constrained field of vision; we need to be inspired by each other. Being on the forefront is ideally a byproduct of being a part of the EPIC community."
Be sure to connect with Rita at EPIC2017 to thank her for her service and learn more about the future of business anthropology. For other ideas about how to break down silos and stay ahead of the curve, take a look at the Handbook of Anthropology in Business. The motif "Perspectives" for this year's conference lays the groundwork to connect with colleagues doing interesting, even surprising things that may expand the way you think about your own work!
References
Sunderland, P. L., & Denny, R. M. (2003). Psychology vs. Anthropology: Where Is Culture in Marketplace Ethnography? Advertising Cultures, 187–202. T. Malefyt and B. Moeran, eds. London: Berg, 2003.
Sunderland, P. L., & Denny, R. M. (2007). Doing Anthropology in Consumer Research. Routledge.
Denny, R. M. & Sunderland, P. L. (2015). Handbook of Anthropology in Business. Routledge.
---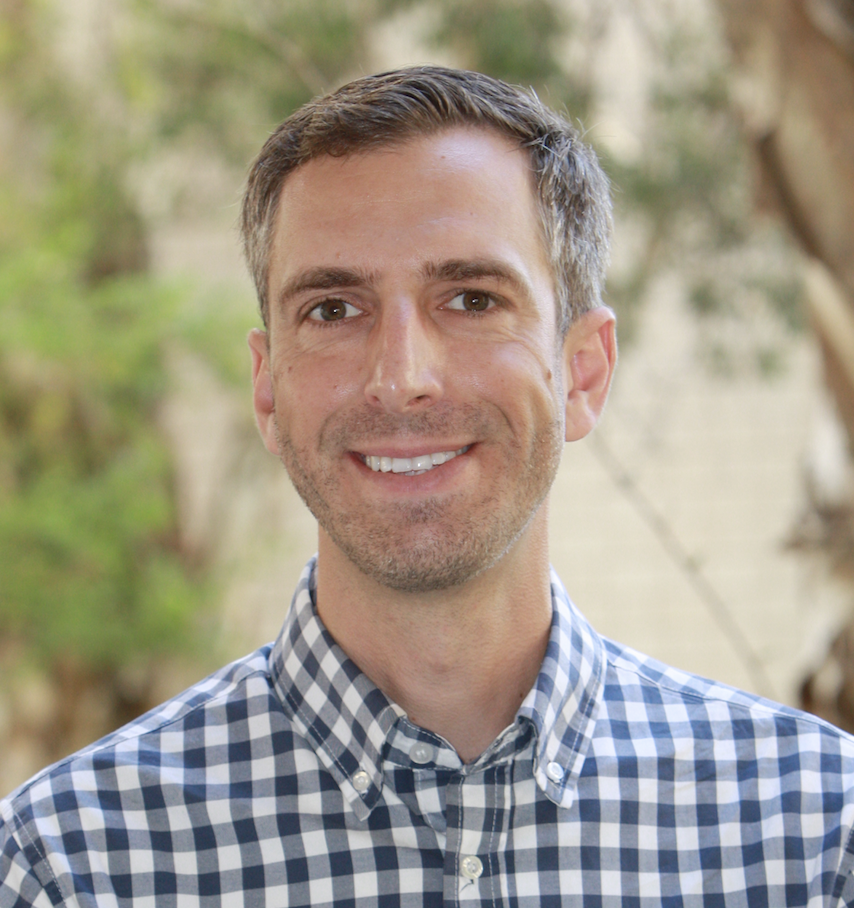 Josef Wieland is a PhD candidate in anthropology at the University of California – Irvine and will join ReD Associates in June 2017. His dissertation tracks the intersection of social, spiritual, and economic values through a global gemstone market. Josef is a member of the EPIC2017 Paper Committee
---
Related
Consulting against Culture: A Politicized Approach to Segmentation, Maria Cuciurean-Zapan
What Anthropology Brings to Innovation: John Sherry, A Profile