How to Succeed in Business (Using Ethnography)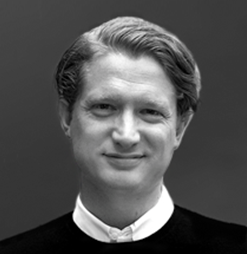 Christian Madsbjerg gives the sense he is on a quest. He talks about the world with interest, respects intellectual firepower to resolve problems and doesn't believe in the 'dumbing down' of anthropology or ethnographic practice. He is determined to understand how corporations operate and to mature the practice of corporate ethnography to better comprehend how people engage in the world.
An outsider in many respects, Madsbjerg finds himself at the heart of US corporate strategy on a daily basis. A former philosophy student, Madsbjerg is a senior partner at ReD Associates, a consultancy that guides companies toward smarter strategy using the principles of anthropology and phenomenology. With offices in Copenhagen and New York, ReD Associates provide services to Fortune 300 companies, assisting them to navigate through complex problems.
The impetus for working in the field of applied business anthropology was simple: "I learned that the corporate world spent $50 billion a year asking people what they want and need," Madsbjerg explains. He was astonished companies placed so much strategic faith in asking people what they wanted. "I was just baffled. Why are they doing this?"
Madsbjerg is an advocate for exploring a person's culture, rituals and everyday, unconscious 'background practices' to reveal necessary strategic insight about consumers, their behaviours and engagement with products or services. Ethnography is the data collection tool of choice for ReD Associates. Data is interpreted through the theories of human sciences to test client assumptions, revealing the truth of consumer experiences.
Ethnography is understanding worlds. Getting rid of the assumption that people have the ability to introspect – [to] figure out what they want and need – and instead observe the background practices, not the foreground practices, to understand people.
To describe these invisible background practices Madsbjerg uses the title of the Wim Wenders film 'Faraway So Close':
When background practices work well for us they withdraw. Everything that is important to us is both faraway and so close at the same time. [They] completely permeate our existence.
The Heidegger Experience
Researching Madsbjerg inevitably led me to the work of Martin Heidegger, who believed, among other things, that what is important about people is their ability to engage, to care, to understand others and be part of humanity.
This concept resonated with Madsbjerg at the age of 20. He found anthropology a natural ally of this philosophical concept – an enabler to explore people's 'being-in-the-world'. Applied in a corporate context, Madsbjerg believes it is a powerful tool for driving innovation or redirecting strategy. He witnesses its value every week.
"Any company is an echo chamber," states Madsbjerg:
They have a set of assumptions about what's important to people in their market. By seeing things in context they start thinking very differently. If you express the asymmetries between what they think and what's going on in the real world and you can explain that with texture and a feel of reality, people freak out and they start acting on it.
Discovering the World of EPIC
"I thought – that's a weird crowd". Madsbjerg is explaining his initial reaction when he walked into the first EPIC a decade ago. A chance meeting with Ken Anderson, co-founder of EPIC, in the halls of Microsoft compelled Madsbjerg to attend the conference. His intrigue about a room of corporate anthropologists was rewarded with interesting stories from others who were applying these principles in their work.
"What hooked me was Ken saying we need to produce a literature about what we're doing. A way to share…and this could be the platform on which this happens," says Madsbjerg. He liked the idea of a rigorous peer-review format for literature attached to the conference and over the last decade he has seen the EPIC community inspire each other and grow the application of ethnography in business:
When it's at its best it's a place where people can meet and share what they've learned in the last year. Help each other push toward more influence, better resourcing, better work and higher quality work.
While he generally hates conferences, Madsbjerg is a regular participant at EPIC and was a keynote speaker in 2014. "There is always something or somebody who tells something exciting. There is always that one paper that I've learnt something special from," he notes.
Madsbjerg believes the spirit of sharing experiences and approaches are an important contribution to the maturity of EPIC and ethnographic practice. Together with his business partner, Mikkel Rasmussen, Madsbjerg is a regular speaker about the approach at ReD Associates. In 2014, as a way to contribute to the discourse, they published a book about their method of combining hard and human sciences to make sense of corporate complexity: The Moment of Clarity: Using The Human Sciences to Solve Your Toughest Business Problems.
Phenomenology + Anthropology = Helping Businesses through the Fog
ReD Associates encourage their clients to frame questions as phenomena, to ask questions about how a person experiences something. For one of their clients this meant changing the question from "how do we sell more toys?" to "why do kids play?"
As the way of doing business changes, the challenges become more complex and reframing the questions more important. Companies fear what they don't understand or know, which Madsbjerg describes as directionless panic:
The uncertain nature of today has really set in. The old tools [companies] have used – what's the channel, what's the price, what's the product, what's the category, the position – it doesn't work anymore in the way it did.
When companies sense a problem but can't define it or determine how to resolve it, their existing business tools fail them. Madsbjerg and Rasmussen call this a 'fog' and use anthropology and phenomenology principles to help their clients find a path forward:
It's now accepted that there is a more advanced way, more context aware way of looking at people that is more efficient and much deeper than the usual market research. It is now a standard part of the portfolio of any advanced company.
In highlighting the background and providing rich context, Madsbjerg and his team frequently tell clients to challenge home truths about assumptions, practices, corporate culture and customer relationships.
Ethnography is a tool to deal with uncertain environments when meeting new cultures or new ways of thinking. But it's also a way to challenge the thinking of a company at the root. And the best tool I've found is the combination of advanced philosophy and anthropology.
Madsbjerg stresses that this process of critical thinking and reflection ultimately results in better corporate choices cognizant of the financial, ethical, cultural and environmental consequences of a decision – even though it is a 'slow burn'.
I remember I called an Executive VP and told him his hypotheses were not true, that the entire premise of product design was incorrect. He went quiet for a minute or two. But he got it and started acting on it. It took him two years to convince everyone and make the company changes needed.
The Gold Mine
The importance of corporate ethnography is something Madsbjerg discusses with fervour. He is adamant that anthropologists and the EPIC community must move beyond any concerns about the 'worthiness' of corporate work. To him, understanding the world of laundry isn't simply contemplating a detergent brand:
There is nothing wrong with changing the internal software of a company. It's a worthy cause to introduce a more complex view of people and contextual awareness that will lead to better product, more environmentally conscious product, more thoughtful products or things.
He is frustrated that practitioners limit their talent to doing useability studies for designers when their expertise can contribute to innovative changes that address complex issues such as climate change.
"I think there ought to be a move towards bigger questions, more critical thinking and better resourced activities," Madsbjerg implores:
If you could switch a lot of perspectives to cultural aspects you could get extreme amounts of innovation in society. But anthropologists need to grow up and engage with high-level business. It's a big responsibility and if we ask for the proper resources we could also better deliver. Our biggest hurdle is ourselves.
It's a philosophy Madsbjerg is applying at ReD Associates right now. He explains, "we deal with the upper levels of companies in the corporate world and we insist on getting paid well and being able to pay people well to do this work properly." His hope is that EPIC continues to mature and see the value of corporate ethnography praxis. In his view there is a gold mine of opportunities to help decision makers comprehend complex worlds and assumptions that affect so many people.
In considering the future of EPIC he observes:
You're kind of a loser if you're not adopting ethnography in business. Now it's sinking in that we need anthropologists. And we need to be ready.