Corporate leaders issued countless statements decrying racism and investing in diversity, equity, and inclusion (DEI) efforts in 2020. As a result of the pandemic and the ongoing racial reckoning that year, the overlap between societal events and corporate commitments became sharply visible. But the actions on those commitments, less so.
Focusing on DEI sparks all sorts of biased statements from colleagues like, "There are no Black/Trans/Women researchers," "We don't want quality to suffer," and "There's no pipeline, these folks just aren't out there."
In the face of these false and racist sentiments, researchers, leaders, and managers can create diverse and thriving teams.
Shakima Jackson-Martiniz, Senior Director of DEI at AnswerLab, a research and insights firm, has done just that. In this PechaKucha, she will tell the story of how she increased employee diversity by 29% and is moving forward towards a 50% diversity goal. She'll share the three pillars necessary to create a representative and resilient researcher workforce. She'll describe the challenges she faced along the way and how she addressed them. Ms. Jackson-Martinez will walk through next steps to foster further inclusivity and belonging at any organization.
At the end of this PechaKucha, the audience will have instructions and examples so they can create a diverse and thriving team and support a resilient culture.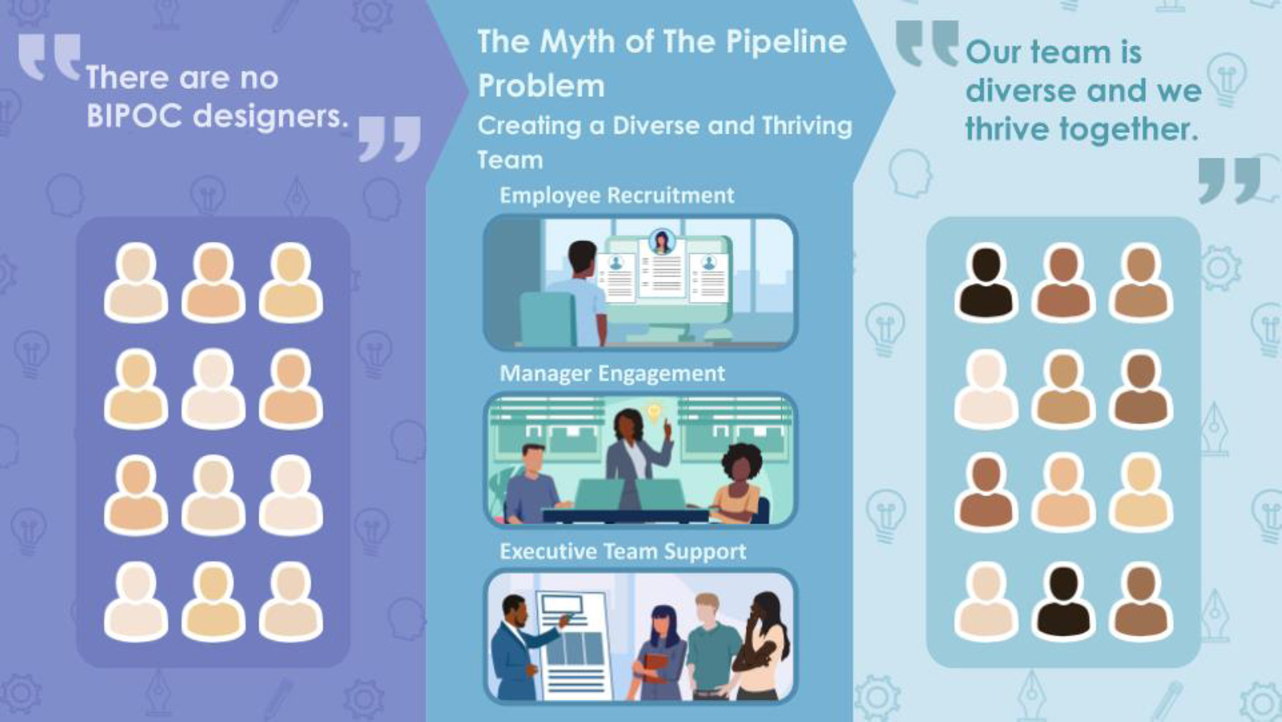 The Myth of the Pipeline Problem by AnswerLab's Design Team
Shakima Jackson-Martinez is the Senior Director of Diversity, Equity, and Inclusion at AnswerLab where she creates, supports, manages, and measures DEI strategies and programs across the entire organization. Shakima has 10+ years of experience in Human Resources, Project Management, and Research Operations. She is deeply passionate about creating spaces where people feel a true sense of belonging and the freedom to bring their whole selves to work.