Overview
Technology companies have discovered ethics in the wake of public pressure to consider the consequences of their products. This has been prompted by the finding that machine learning and artificial intelligence (ML/AI) systems, as fundamentally pattern-seeking technologies, can and do exacerbate long-term structural inequalities. Companies and employees also struggle with the challenges posed by the dual-use nature of technology.
This tutorial will prepare you to understand and contribute to the more ethical development and deployment of ML/AI systems. It covers:
An overview of ethical challenges in ML/AI today
An introduction to the development of ML/AI systems, designed to give you insight into the reasoning processes and workflows of technical colleagues and how they generally address issues like accuracy and fairness (no quantitative background required!)
A overview of current efforts to design more ethical ML/AI systems, covering three frameworks and tool sets—technical, systemic, and socio-technical
Two case studies to explore the solution space for "doing ethics" in data-driven companies
Resources and tools to use in your practice, such as consequence scanning and model cards
We explore how we might accommodate the pluralism and messiness of our shared human world in fundamentally pattern-seeking technology systems. We will highlight the value of understanding context for data collection and ML/AI system development and deployment—an emerging opportunity for qualitative and quantitative researchers, data scientists, and engineers to collaborate.
No prior data science or ML/AI knowledge was required. Participants were asked to complete a light reading assignment prior to the session and bring laptops to the session for hands-on exercises.
Instructors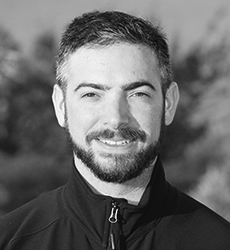 Emanuel Moss is a PhD candidate in Anthropology at the CUNY Graduate Center and a Research Analyst at Data & Society. His dissertation research studies the work of data science from an ethnographic perspective, and the role of data scientists as producers of knowledge. His work is primarily concerned with how data science is shaped by technological, economic, and ethical constraints and concerns, particularly around topics of algorithmic fairness, transparency, and accountability. He holds a B.A. from the University of Illinois and an M.A. from Brandeis University. He has previously worked as a digital and spatial information specialist for archaeological and environmental projects in the United States and Turkey.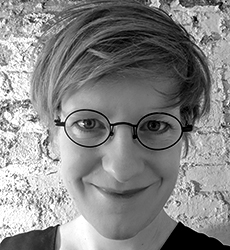 Friederike Schüür, PhD, is a data scientist and machine learning (ML) engineer. She scales services that matter, thoughtfully. She currently is the Director of Machine Learning and Research at Cityblock Health, a company dedicated to bringing quality healthcare to underserved communities. Friederike took part in the 2019 Assembly Program organized by the Harvard Berkman Klein Center and MIT Media Lab to address ethics and governance issues of artificial intelligence. She is a member of the data advisory board of USA for UNHCR and a Data Science for Social Good volunteer with DataKind. She earned a PhD in Cognitive Neuroscience from University College London (UK), an MA and BA in philosophy and an MSc and BSc in Psychology from Radboud Universiteit Nijmegen (NL).
This tutorial was conducted at EPIC2019 in Providence, Rhode Island.