Organizations are realizing that successful change requires the ability to understand work practices as cultural practices. They need to go beyond the ubiquitous employee survey to develop a more holistic view of meaning and behavior as they unfold on the ground.
Join management professor Daniel Beunza and business anthropologist John Curran in an informative and illuminating discussion of ethnography's role in organizational change. Drawing on a wide range of scholarship as well as their own work in multiple sectors and industries, they will address:
Theories and models of organizational change
How technologies and material work systems underpin moral systems
Why ethnography is essential for decoding organizational culture and facilitating change
Ethnography as a management tool
Beunza will also share key insights from his award-winning book Taking the Floor: Models, Morals and Management in a Wall Street Trading Room, including the way moral norms and social relations can support healthier financial systems and more sustainable organizations.
Presenters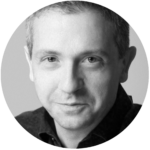 Daniel Beunza is Associate Professor of Management at Bayes Business School. Beunza's research explores the ways in which social relations and technology shape financial value. His recent book, Taking the Floor: Models, Morals and Management in a Wall Street Trading Room (Princeton University Press) considers the moral consequences of the use of economic models on Wall Street, and won the 2020 Best Book Award by the European Group on Organisation Studies (EGOS) as well as the 2020 George Terry Best Book Award by the Academy of Management. Beunza obtained his PhD from New York University, and has previously taught at Columbia University, the London School of Economics, and Copenhagen Business School. His research has been published in Organization Science, Organization Studies and Economy and Society. Beunza is a leading contributor to the social studies of finance literature, and editor of the blog Socializing Finance. He has served as Chair of the Academic Network of the Principles of Responsible Investment (PRI), and collaborated with the UK Financial Services Culture Board on the use of ethnography and grounded theory research to enhance professional standards in the UK's financial sector.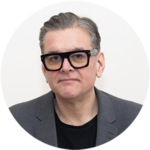 John Curran specialises in making organisations purpose led, people centric and highly productive in order to achieve sustainability and growth. He combines his expertise in the social sciences with executive coaching, team systemic coaching and process consulting to work with senior leaders and their teams to develop dynamic and collaborative organisational cultures that connect their values with those of their employees, consumers and wider stakeholders. John holds a PhD in Social Anthropology and has formal training in executive coaching (EMCC EQA), systemic team coaching, facilitation, organisational process consulting, qualitative research and group psychoanalysis. He is a guest lecturer at Bayes Business School in marketing and a Visiting Scholar at the Royal College of Art in design anthropology. He is a fellow at the Royal Society of Arts (RSA) and TEDx speaker.
Related Reading & Resources
Taking the Floor: Models, Morals and Management in a Wall Street Trading Room, Daniel Beunza
Decoding Culture: An Anthropological Mindset, EPIC Talk by John Curran
Decoding Culture (podcast), John Curran
Your Client Relationship Is an Ethnographic Field, John Curran
Organizational Culture as a Tool for Change, Jennifer Howard-Grenville [paywalled article; see also "Myths of Organizational Culture," episode of John Curran's Decoding Culture podcast with Jennifer Howard-Grenville]
Bodywork and Productivity in Workplace Ethnography, Sam Ladner
The Org Chart as Political Map-Making, Jasmine Low & Samuel Hagen
Using Employee Opinion Surveys Ethnographically, Meritxell Ramírez-i-Ollé
Anticipating Headwinds: Using "Narrative Tacking" to Build an Inclusive Future, Kate Sieck